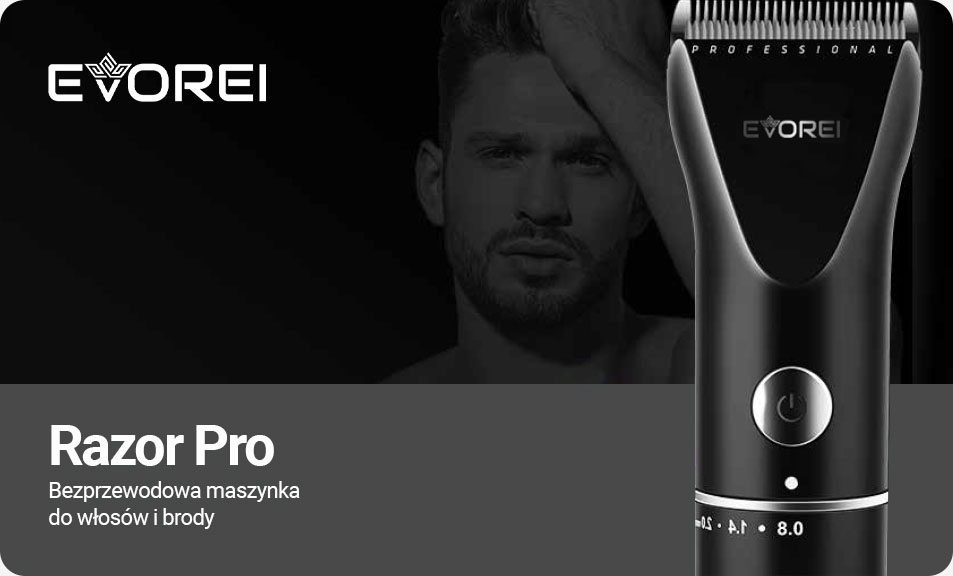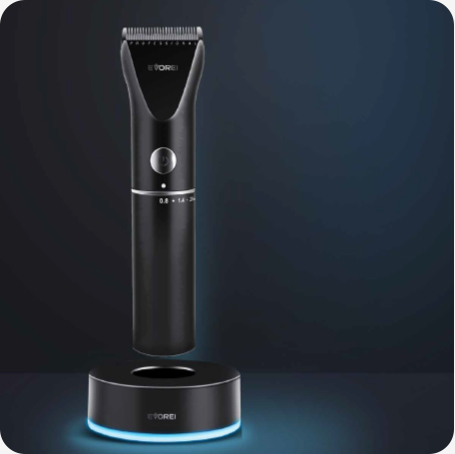 A FULL SET
Included with Evorei Razor Pro is a set of comb guides that let you precisely stylize your facial hair.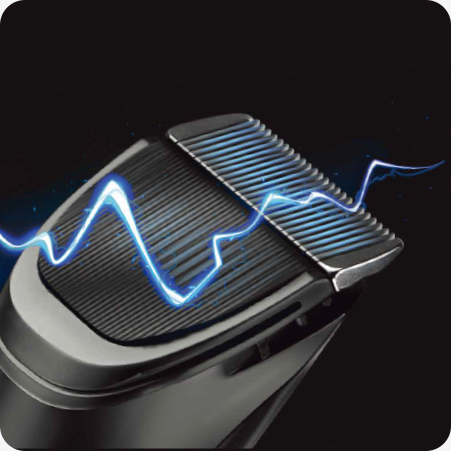 CERAMICS AND TITANIUM
The blades of the hair clipper are made out of ceramic materials and titanium. They don't lose their edge even if you use the clipper regularly.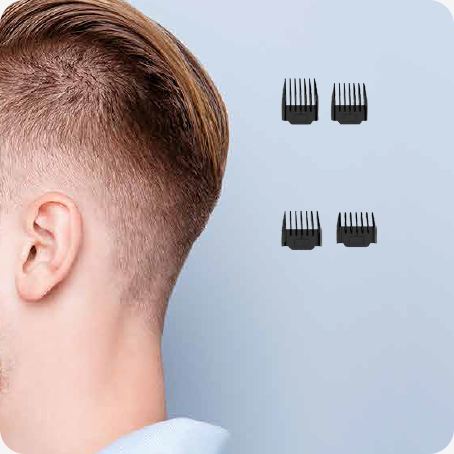 4 LENGTHS
To stylize your hair in a fashionable way, use longer comb guides when cutting the top of your head, picking shorter and shorter guides as you go down.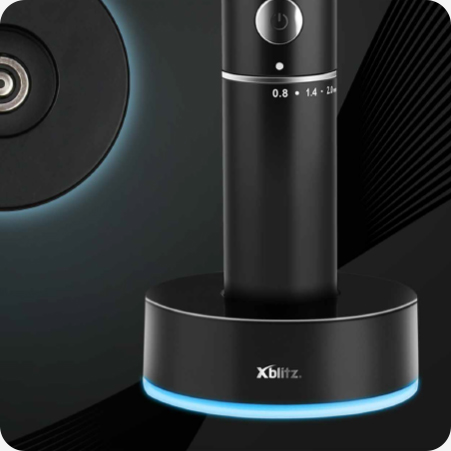 SIMPLE ENERGY
Charging Evorei Razor Pro is incredibly easy. Just put the device on the docking station connected to power and…that's it!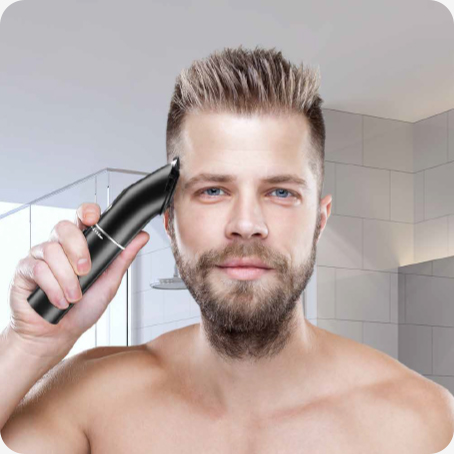 BECOME A HAIRDRESSER
You don't need to visit a salon to get a professional stylization anymore. Evorei Razor Pro is incredibly easy to use yourself – or you can just ask someone else from your household to help you.
Turn your bathroom into a professional hairdressing salon.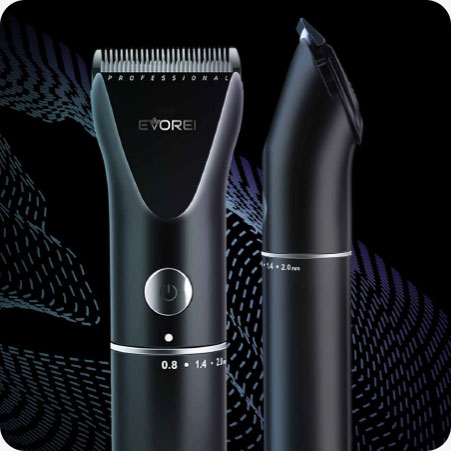 MODERN DESIGN
The metal housing of the clipper gives it a modern look, so that Evorei Razor Pro fits perfectly in front of a mirror, both in a professional salon and in a private bathroom.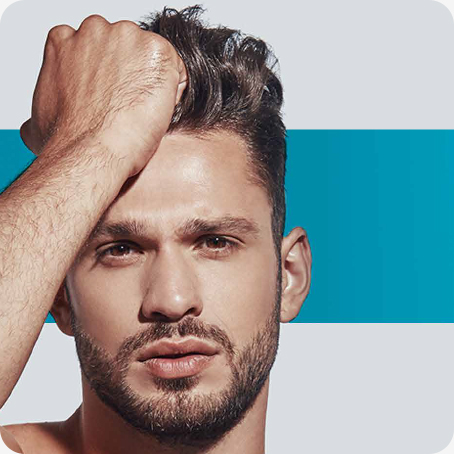 FIND YOUR STYLE
Using the set of comb guides included with Evorei Razor Pro, you can experiment to your heart's content. Find the style of facial hair that suits you best.