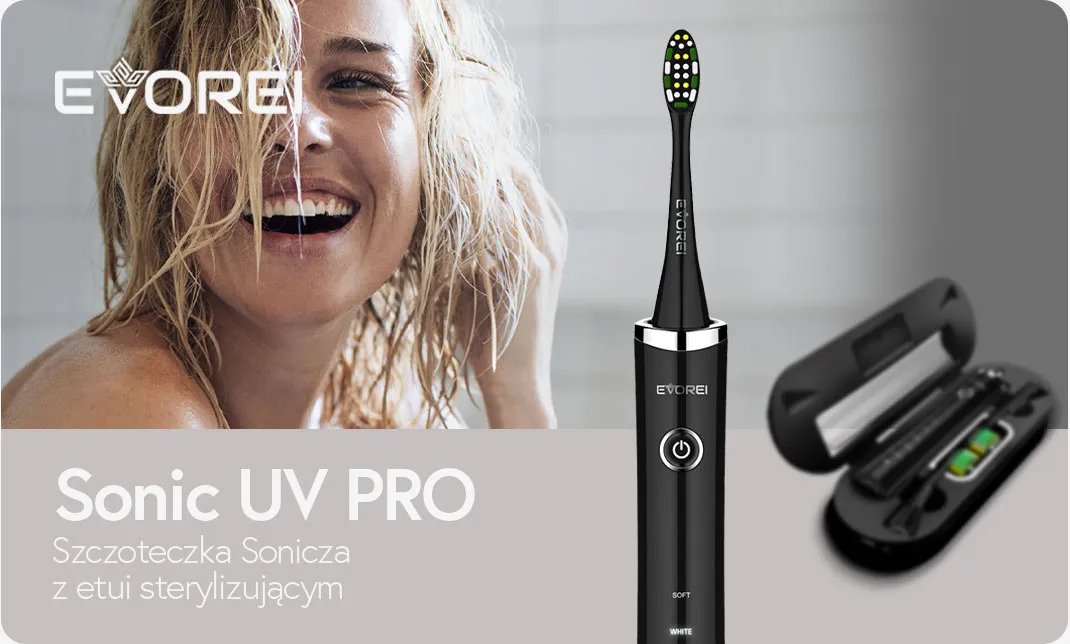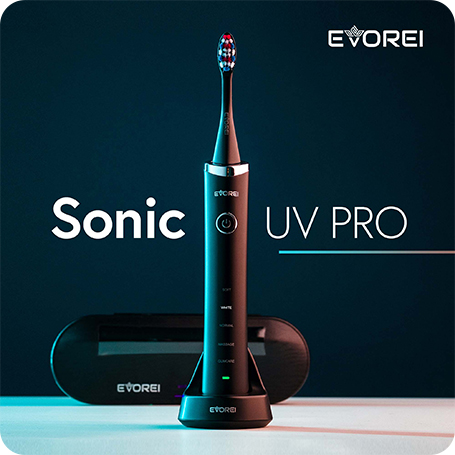 BRUSH
Evorei Sonic UV Pro is a combination of practicality and design. The brush uses intense vibrations to clean your teeth, get rid of stains and massage your gums. The modern design fits any bathroom.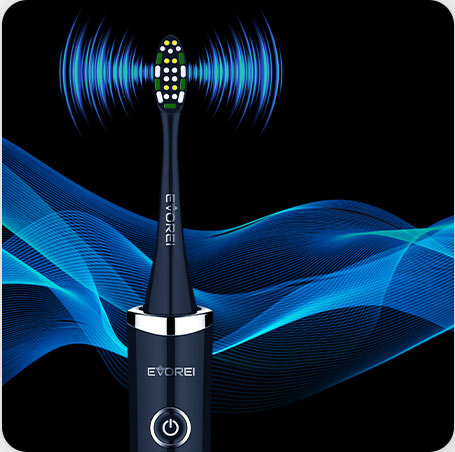 HIGH QUALITY
Evorei Sonic UV Pro is made out of the highest quality materials. Not only does itlook great, but it's also resistant to scratches.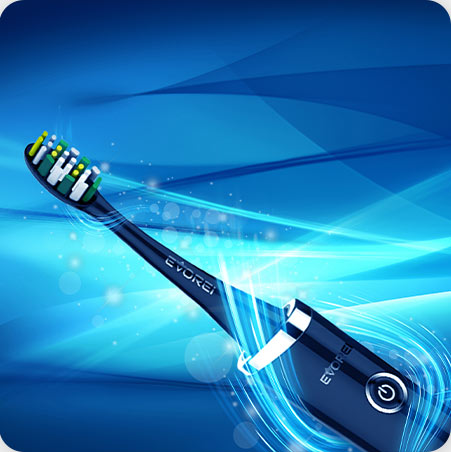 5 MODES
You can adjust the work mode of Evorei Sonic UV Pro to your needs. Brushing, whitening, gum massage? Everything is possible!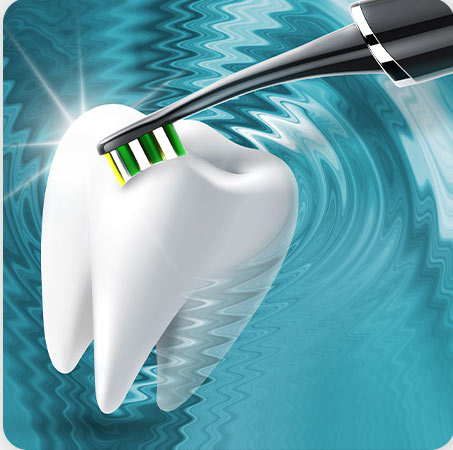 ORAL HYGIENE
ORAL HYGIENE
The vibrating bristles of Evorei Sonic UV Pro carefully clean your teeth.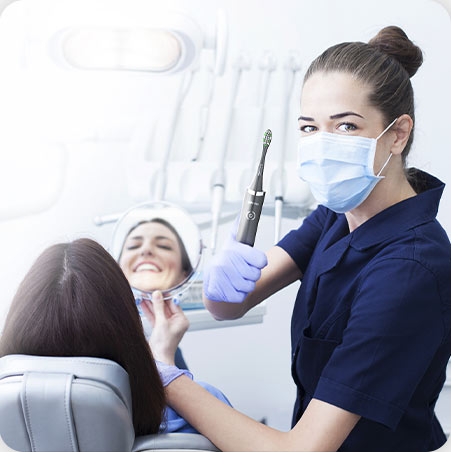 PROFESSIONAL CARE
Evorei Sonic UV Pro is a sonic toothbrush made according to recommendations made by dentists. The device gets rid of dental plaque and stains. Additionally, the toothbrushes automatically turns off after 2 minutes of use.
WIRELESS CHARGING
Evorei Sonic UV Pro is a fully wireless toothbrush. When you're not using it, just place it on a special docking station to make sure that its built-in battery is always full and ready to use.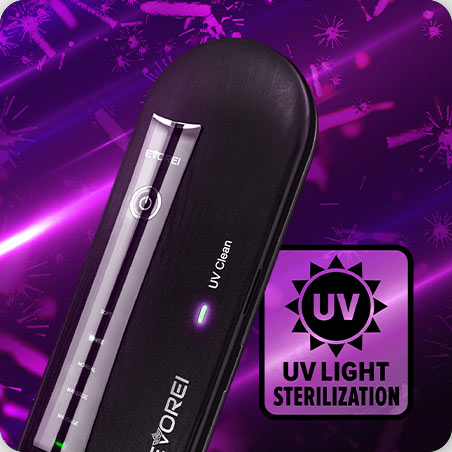 GERMICIDAL UV CASE
Stay healthy with Evorei Sonic UV Pro. The included carrying case has a built-in UV lamp that sterilizes the insides of the container, killing most bacteria, fungi and viruses left on the bristles of the toothbrush. Just put the brush in the UV case and close the lid. The sterilization takes 15 minutes.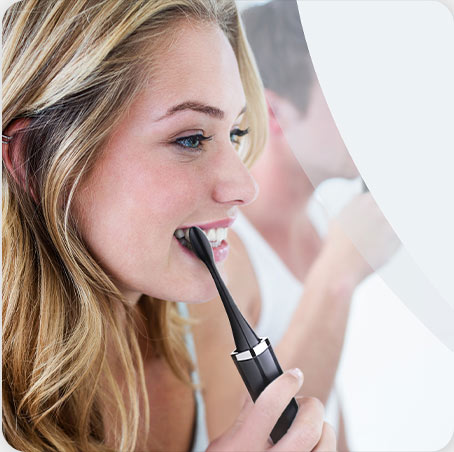 EASY TO USE
The Evorei Sonic UV Pro sonic toothbrush is easy to use. It automatically turns itself off after 2 minutes of brushing.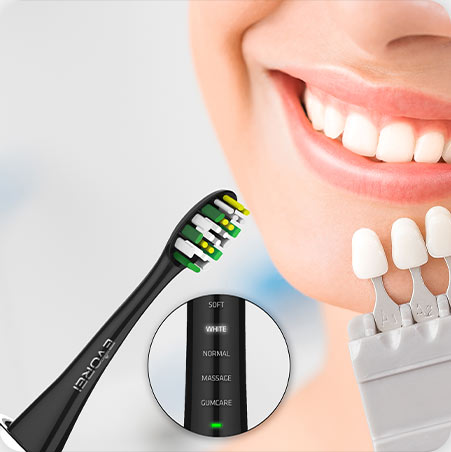 WHITENING
Evorei Sonic UV Pro has a teeth whitening mode that helps you get rid of stains left by coffee, tobacco and other substances.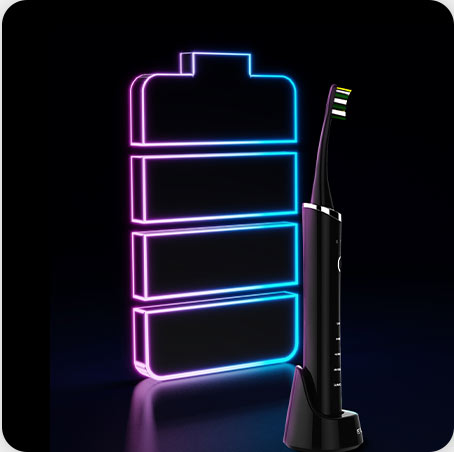 BATTERY
Evorei Sonic UV Pro has a built-in, capacious battery, thanks to which one full charge can last you up to two full months (if you brush teeth twice a day).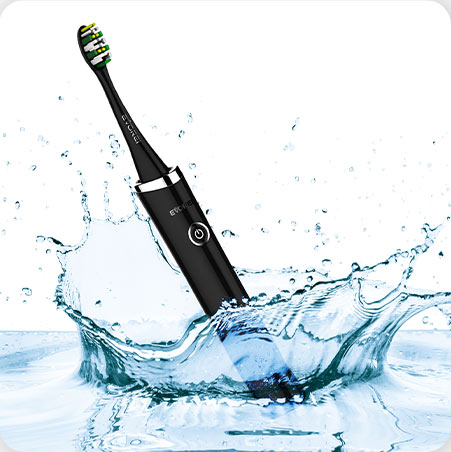 WATERPROOF
Evorei Sonic UV Pro has an IPX7 waterproof rating, making it resistant to water splashes.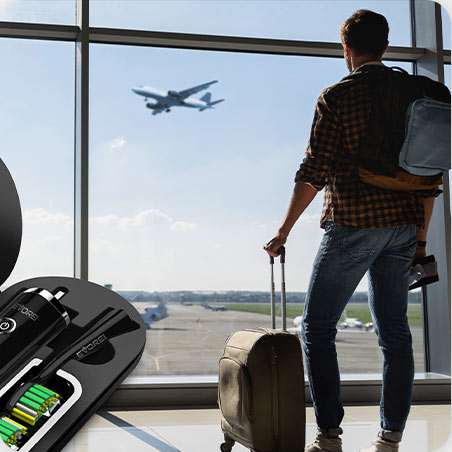 FOR TRAVELLING
The Evorei Sonic UV Pro toothbrush can be easily taken with you. The handy carrying case, capacious battery and two brush heads included in the set make it a perfect choice for
travelling